SHARE LOVE AND FEEDBACK
We love hearing that your enjoying our company, atmosphere, food, specialty drinks and all the hard work that goes into Roberts Block and we respect your feedback and opinions for how we can offer the best experience for you.
The best compliment is word of mouth referral. We let our servers and staff know when you share positive words in yelp, google and you can let us know anything directly using this form.
Thank you for being supportive of us thriving!
THANK YOU FOR GIVING BACK TO THE BLOCK!
For our most current reviews click here
Thanks for the Review Mary J!
We have gone many times over and it never disappoints. Food and service are dependable and works well with our paleo diet. New bartender, Justin, is wonderful. Glad he joined your staff.
Mary S
Glad you enjoyed the shrimp and grits Dave B!
The food was very good. The Charleston shrimp and grits was filling and delicious. The fried chicken was cooked perfectly with a delicious seasoning. Both meals had a fantastic biscuit. There were many good IPAs on the menu.

Roberts Block has a nice ambience. It's located in a pretty building next door to the Glenside Septa stop and from our outdoor table we could watch the trains. If watching the moon is your bag, the outdoor tables had a great shot of the full moon rising.

Nicole was our server and she did a great job.
Dave B.
Thank you for sharing Jessica J!
Everything was great!! Food, drinks, waiter and atmosphere. Highly recommend!! Everyone enjoyed their dinner!
Jessica J.
"The buffalo chicken stuffed pretzel was delicious"
We ate there several nights ago as part of a large party (9 people), which they handled very well. Service was very good. The food was very good also. A few of us got burgers and they were very good. A couple of us got pot pies, and they were reported to be good. One of us got crab cakes--also reported to be very good. We got 2 different orders of wings (unique flavors!), and they were very good. Also got the buffalo chicken stuffed pretzel, which was delicious. We got a couple of different desserts--also delicious--blueberry coddle and flour-less chocolate cake. Importantly, the food all seemed very "hand-crafted", and we were not all rushed in our dining process. Would definitely return!
Dave B.
"Definitely one of my top 5 restaurants."
Ordered the pear cocktail, do delicious. For dinner I ordered the short ribs. They were so tender and flavorful words cannot describe how amazing they were. Definitely one of my top 5 favorites restaurants.
J.W.
Thank you for the review Rachel G!
I love Robert's Block for its location and beautiful atmosphere! I've had some amazing food here and the staff is always so friendly.
I've had some memorable dishes: clams casino mac and cheese, buffalo chicken stuffed soft pretzel, shrimp and arugula salad with a rasberry vinegarette, and of course the mussels- which I could eat that alllll day long. The menu is seasonal so it's nice to have a change of food and drinks. Theres plenty of parking as well.

I love their Wednesday night Music and Trivia - its packed and alot of fun. Come and enjoy a trivia night or get together with friends in this really warm and cozy neighborhood restaurant!
Rachel G.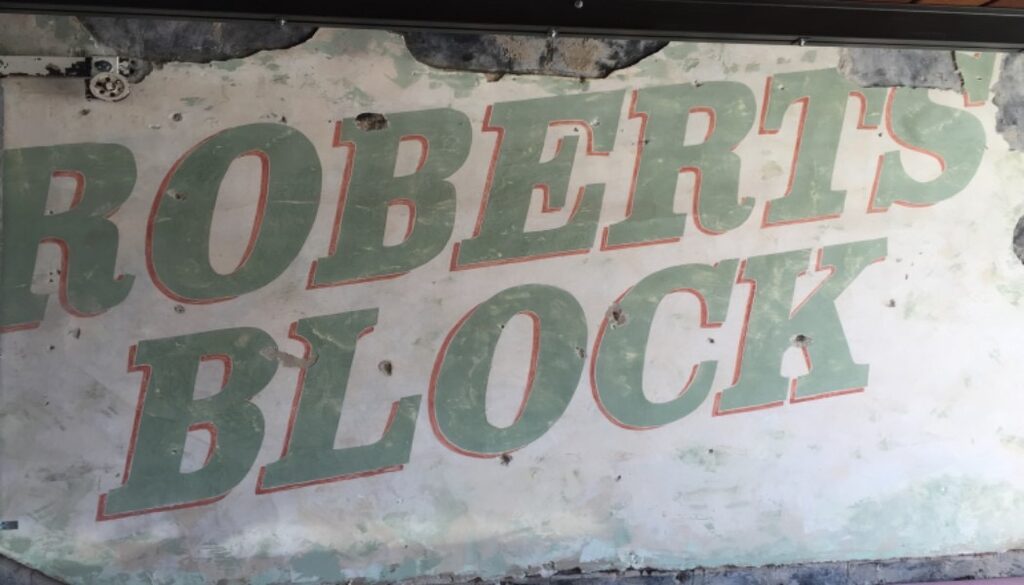 Address
2 Roberts Ave, Glenside, PA 19038
Phone
Visit Us at
Links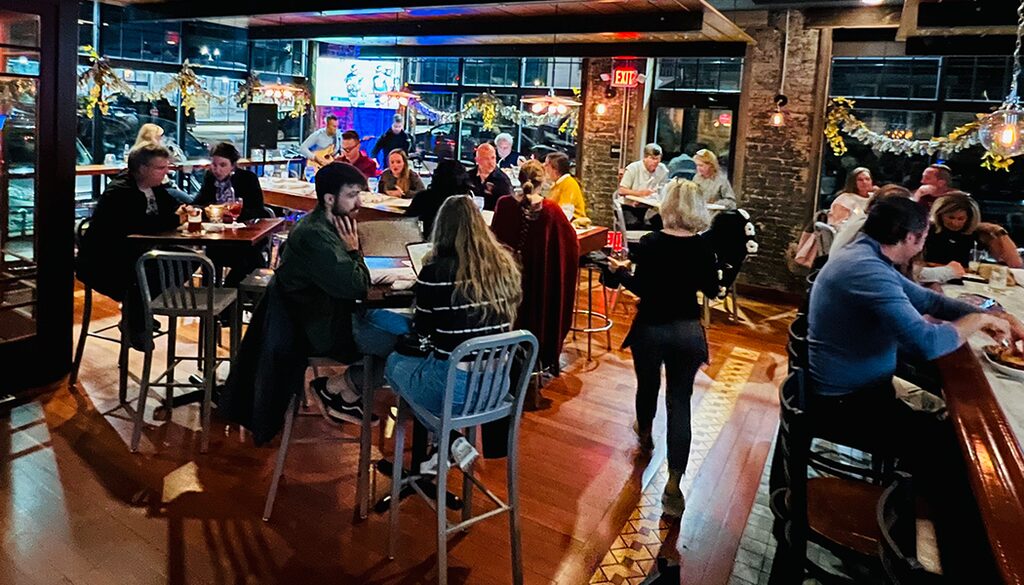 Get Notified of Events